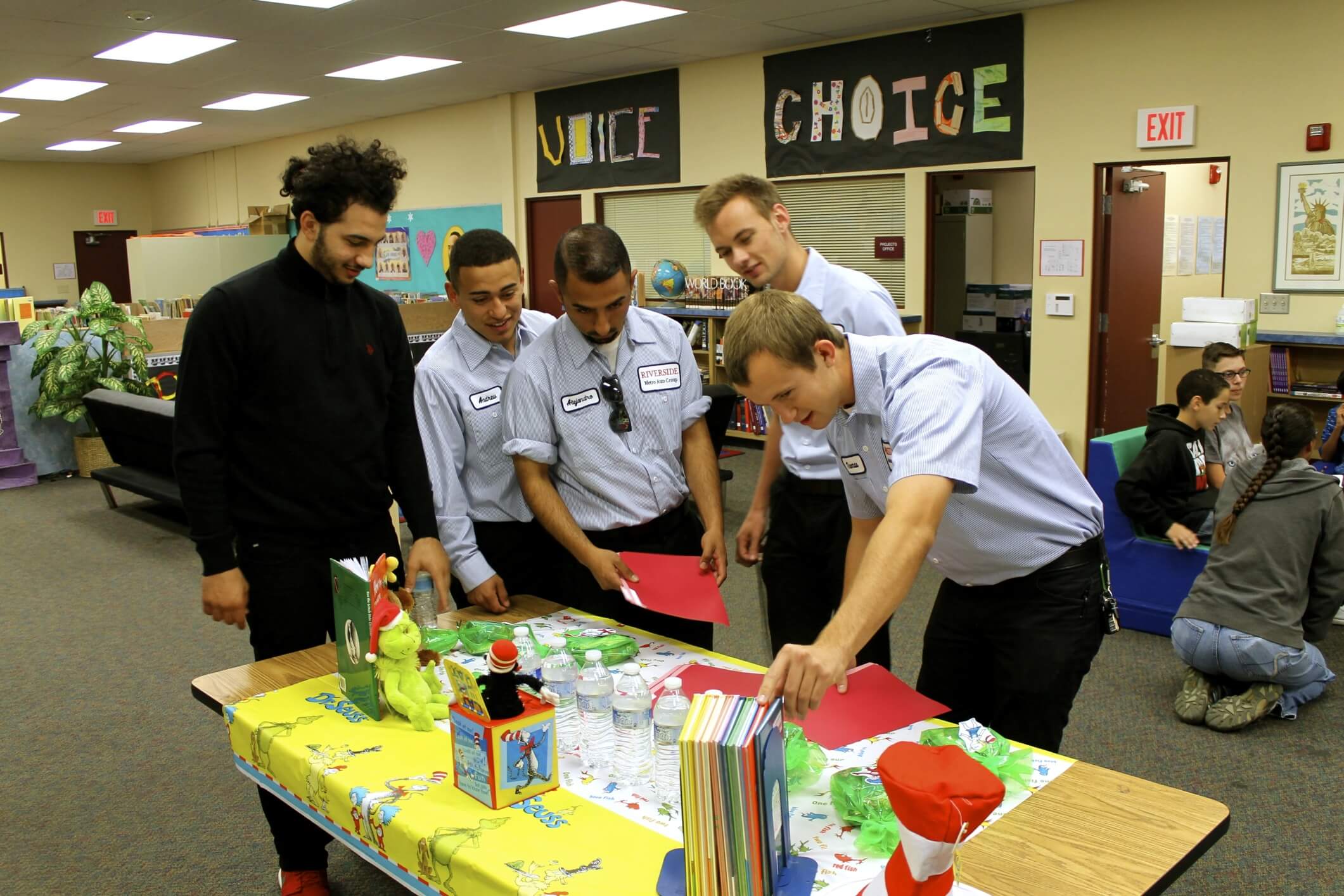 Mazda test drive program pledges $1 million for nation's public school libraries
NEA's 'Read Across America Tour - Driven by Mazda' visits 20 cities
February 21, 2012 - Mazda North American Operations (MNAO) has teamed up with Universal Studios, NEA's Read Across America, and the NEA Foundation to benefit public school libraries nationwide. Mazda has pledged up to $1 million in support of the nation's public school libraries through a unique test drive program. For each test drive of a Mazda vehicle between Feb. 21 and April 2, Mazda will donate $25 toward public school libraries nationwide, up to $1 million. Administered by the NEA Foundation, this donation will provide vital funds to help the nation's struggling public school libraries.
To participate, consumers must first visit: http://www.mazdatestdriveoffer.com/lorax to obtain a certificate and take it to any Mazda dealer in the U.S. The dealer will then validate the certificate upon completion of the test drive. Funds raised through the test drives will be donated to the NEA Foundation and will be awarded to public school libraries nationwide through an application process in the spring. Additional donations for public school libraries can be made at: https://www.neafoundation.org/donations/
To drive awareness of the national test drive for libraries program, the "NEA's Read Across America Tour - Driven by Mazda," kicked off today. The tour will visit more than 20 cities, stopping at public schools and Mazda dealerships across the country to bring the gift of reading to thousands of public school students. NEA's "Read Across America Tour - Driven by Mazda" will focus on sharing the story of Dr. Seuss' "The Lorax" with students, raise awareness for public schools in need and provide an opportunity for consumers to show that they care - as the Lorax teaches us - "a whole awful lot."
NEA's Read Across America Program is the organization's signature literacy effort to help children develop a love of reading during their early years. Studies show that students who enjoy reading perform better in school, boast higher test scores, develop comprehension proficiency and improve analytical skills faster and better than their peers who read less frequently.
"Every Mazda blends an envious combination of environmental, driving and safety performance," said Don Romano, chief marketing officer, Mazda North American Operations. "But the greater importance of our work this summer is our partnership with NEA's Read Across America tour. With the involvement of every one of our 640-plus U.S. dealers, we have raised our long-standing commitment to support literacy across the U.S., helping our nation's children achieve peak performance through the gift of reading."
"Mazda is a different kind of car company," added Romano. "Our pledge to help raise up to $1 million for public school libraries and our 'Truffula Tree'-approved SKYACTIV® TECHNOLOGY are just a couple of ways Mazda expresses its commitment to our communities and the future of our natural resources."
"NEA's national Read Across America celebration is not just about one hour or one day of reading," said NEA President Dennis Van Roekel. "It is about cultivating a lifetime of good reading habits in students that will translate into academic success."
"NEA's Read Across America Tour brings students, parents, educators and the entire community together to share the joy of reading," added Van Roekel. "At a time of budget cutbacks in education resources, including reading resources, NEA appreciates Mazda's unique partnership to help raise $1 million to support our nation's public school libraries and ensure all children have access to the gift of reading."
NEA's "Read Across America Tour - Driven by Mazda" will travel through both the West and East Coasts, visiting schools and Mazda dealerships, and culminate with a final stop in New York City on March 2 to celebrate "Read Across America Day," Dr. Seuss' birthday and the opening of Universal Pictures and Illumination Entertainment's 3D feature Dr. Seuss' The Lorax.
Superstar Zac Efron, who lends his vocal talents to the animated adventure, will serve as a celebrity guest reader at The New York Public Library for the March 2 national reading event that celebrates "Read Across America Day." Star voices from the film - including Danny DeVito, Ed Helms, Taylor Swift, Rob Riggle and Betty White - will join Zac Efron as co-chairs of this year's Read Across America Program.
As the first and only carmaker to receive The Lorax's honor of the "Truffula Tree Seal of Approval," Mazda will power the reading tour by providing Mazda CX-5 and Mazda3 vehicles, equipped SKYACTIV® TECHNOLOGY and wrapped with the colorful graphics of the program.
The Mazda CX-5 boasts 35 MPG, the highest highway fuel economy of any SUV sold in America and the highest combined fuel economy of any non-hybrid SUV, while the Mazda3 with SKYACTIV® TECHNOLOGY delivers up to 40 MPG highway. With NEA's Read Across America Tour being "Driven by Mazda," it can deliver the love of reading to children across the country and make the Lorax proud by treading lightly on the Earth.